Our Story
In a serene Italian town called Saronno, a food distribution company named Afima came into existence. Its story began a solid 35 years ago when Alessandra made the decision to acquire a company already dealing in high-quality food products, including the renowned brands Paulaner and Taveners. Over the years, Afima and Paulaner went their separate ways, but Taveners began to flourish under Afima's passionate attention.
Alessandra, at the helm of the company armed with determination and vision, steered Afima toward new heights. Soon after, amidst the creative tumult of the 1990s, Vero entered the scene, bringing with her the novelty of seasonal products. These daring innovators introduced the first candy treats with gadgets and the most sought-after delicacies, becoming pioneers in their industry.
Afima's roots have always remained firmly anchored in Saronno, a heart that beat in harmony with the company. Initially, Alessandra faced the challenges alone, but soon her sister Francesca decided to join the adventure in 1987, bringing with her new energy and dedication, thus giving the company two faces and an all-female team.
The year 2002 marked an even greater period of growth when Barkleys joined the company, bringing a fresh breeze of innovation and style. But there was still something missing, something that could enchant the palates of their customers.
In 2014, a new chapter unfolded with the arrival of Jelly Belly, bringing with it a wide array of unique and extraordinary flavors. This was another step toward their mission of offering indulgent and innovative experiences.
And then, in 2021, another moment of prestige arrived: Tony's Chocolonely entrusted Afima with the exclusive distribution of their brand in Italy. This partnership solidified Afima's commitment to quality and ethics in the world of food.
So, with passion, dedication, and a love for sweet delights, Afima charted its course in the world, becoming a milestone in the Italian food industry and recognized by numerous international brands.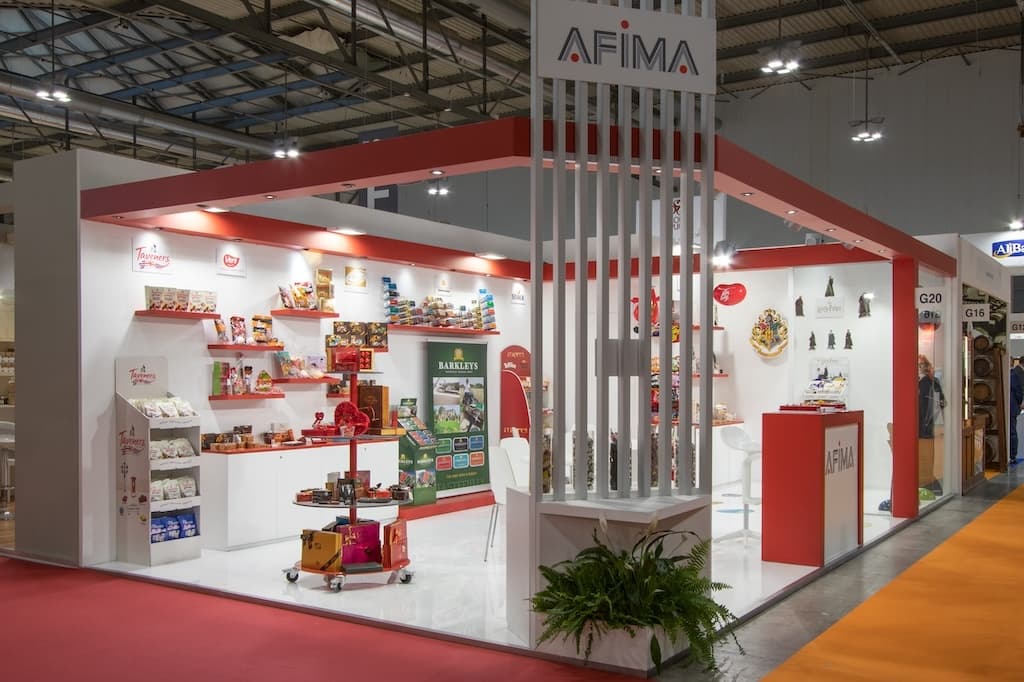 Would you like to discover more?